Isn't it too easy to spend a little fortune on the Anti-aging lotions and potions that constantly brag about minimizing those annoying wrinkles and sag? But, have you ever cared to weigh the benefits of using these products? We are so taken away by the exaggerated claims of the manufacturers that, most of the time, we forget about the side-effects.
Don't worry. Experts here will give you some happening skin care tips that are sure to give your wrinkled face a visible lift. The good news is, the ingredients are available right at your home.
Flax Seed & Yogurt Mask To Prevent Anti-aging
The antioxidants of the flax seeds help reduce the damage-causing free radicals. Thus, it prevents further sag and damage to your skin. On the other hand, yogurt moisturizes your skin, while removing the annoying tan from your face and body. Blend a teaspoonful of yogurt and a teaspoonful of flaxseed powder to prepare a frothy mix. Apply it for 20 minutes or so. Wash it with cold water and pat dry. Regular use will provide you the visible result within a month. It's one of the most followed expert skincare tips of recent times.
Honey With Apple Cider Vinegar To Treat Saggy Skin
While talking about the skincare tips, experts always keep honey on the top of the list. Honey being a natural moisturizer offers plenty of benefits to your dull, dry, and wrinkled skin. It can immediately hydrate your dull and saggy skin, thus providing you an optimum facelift. The antibacterial properties of honey are an additional bonus. With the Apple cider vinegar, you can expect an evened out skin tone within a short period. Prepare the mask by mixing a teaspoon of honey with apple cider vinegar. Use it once a day for a month to get the desired result. It also works wonders for acne prone skin.
Gram Flour (Besan) & Egg White Is An Anti-aging Mask
These are the most mundane stuff that is sure to be present in any kitchen. But, as a skincare ingredient, both of these products are considered a magical potion. While the egg white thoroughly tightens your saggy skin, as you grow older, besan works on to lighten your skin tone. With this, you get a two-way benefit. Mix besan with egg white to make a consistent mix. Apply it on your face and allow it to dry. Wash off with cold water only when it's dry. Use this homemade face cream recipe twice a week for better results.
Papaya and Carrot Extracts with Almond Oil For Delaying Skin Aging
Beta carotene of carrot hydrates your skin and thus gives it a natural glow (which you have probably lost over time). On the other hand, papaya is full of antioxidants that revitalize your skin. Almond oil enriched with vitamin A and antioxidants moisturizes your skin, thus making it look bright and supple. Mix the extract of papaya and carrot with almond oil to enjoy its benefits. Apply this mask at least thrice a week to get the noticeable result&s. Over the time, the mask will improve your skin tone too.
Alovera Gel & Banana With Honey Is Anti-aging Potion
Banana being extremely rich in phosphorous, helps in hydrating your skin. It makes your skin soft and rejuvenates it, thus eliminates dryness and sag that trigger wrinkles. Whereas, the freshly extracted aloe vera gel gives your skin an even tone and heals all kinds of annoying outbreaks on your skin. The mask of aloe vera, banana, and honey, thus gives you an instant facelift. Use this face mask every alternate day to get better results. It can be applied to both dry and normal skin.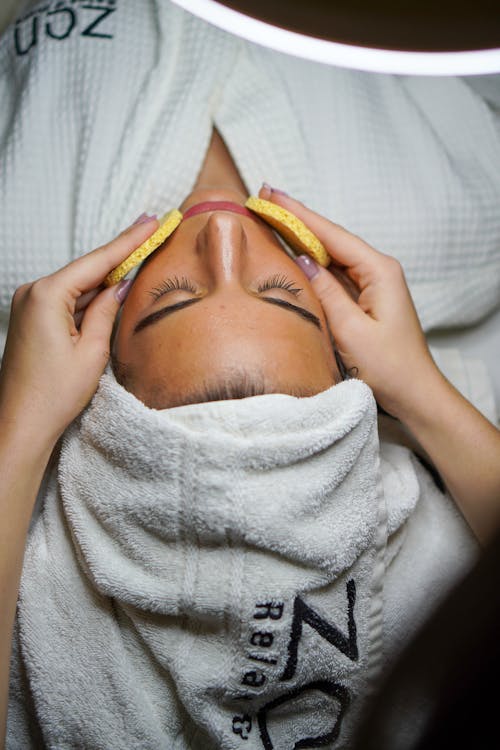 So what are you waiting for? Include these expert skincare tips in your daily routine, so that you can have soft and supple skin at any time. And next time, restrain yourself from letting your wallet lose while walking into a drugstore. The natural ingredients are right there at your home to provide you exceptional results.